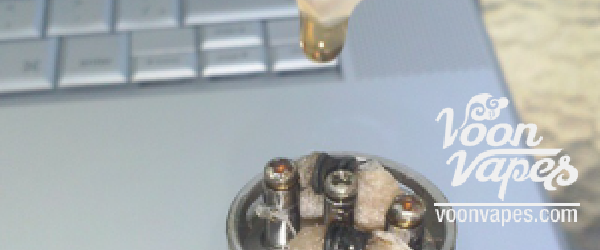 An RDA is a Rebuildable Dripping Atomizer. It is often referred to as a dripper. RDAs are the most prevalent form of rebuildable atomizer.
Showing 1 to 1 of 1 (1 Pages)

B3 1st Floor, Jalan SS15/8A,
Subang Jaya, 47500
Selangor, Malaysia.
admin@voonvapes.com
Welcome to Voon Vapes, the 'Circus Vaperasium' of Vaping. Our humble store carries and sell quality Vape Mods, Vaping Tanks, Vaping Accessories as well and a fantastic range of Vaping Liquid/ eJuices for your vaping needs. Come and take a look around, and see if we have what you need.
Contact
Vape Community Information
Malaysia
Copyright 2019 ® Voon Vapes